1976 Airstream Argosy Food Concession Trailer

This is a 1976 28 ft. Airstream Argosy Food Concession trailer. Kitchen equipment is lightly used. It was recently used for making and selling Mexican foods, it can be used for preparing different foods (hot dogs- burgers-just about anything you wish). It has nearly new; GRILL, PREP TBL. DEEP FRIER, STEAMER, BREAD WARMER, HEAT AND AIR NEW LIGHTING, AND PLUMBING, 3 SINKS, HAND SINKS, COUNTER TOPS, LAMINATE HARD WOOD FLOORS, 40 GAL. WATER TANKS, NEW ELEC WATER HEATER AND MORE... The Body has been Polished, has brand new tires, the frame has been cleaned and painted, has a 220V 50 amp plug and cable. Still needs some finishing to your specs, needs a new gas line for the grill. But it's pretty much all there. All the running lights, the brakes works, bearings repacked. Has a side stainless steal counter. that goes bellow the two side walk side windows. It has the front panoramic view windows beeing an Argosy.

Call for more pictures. (((((((((((((((((((( 512 35O 31 89 )))))))))))))))))))))))))))) . Concession Trailers
ClicPic Click any picture to enlarge. ClicPic Gallery Software.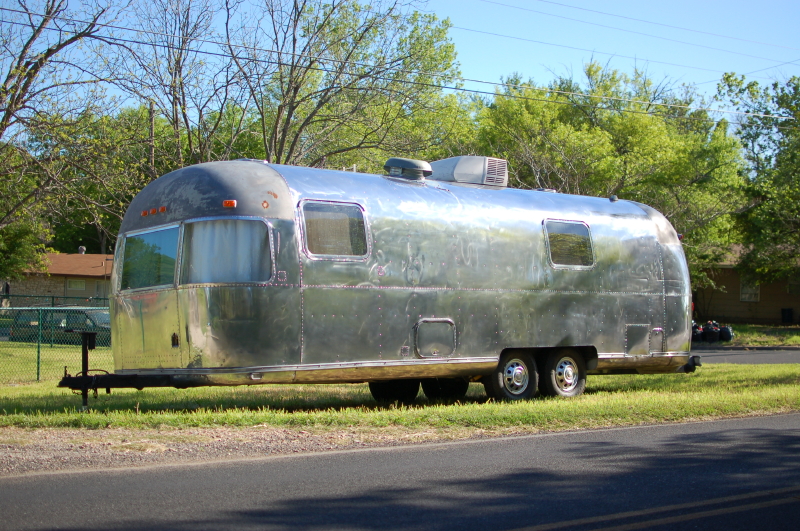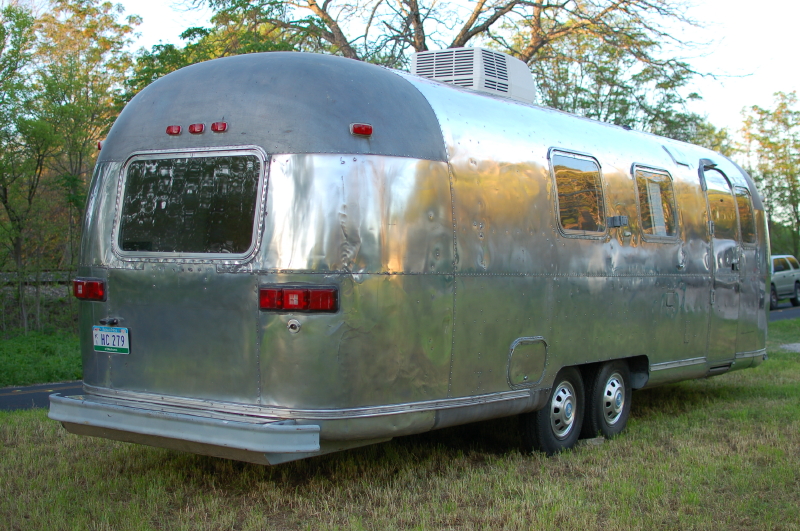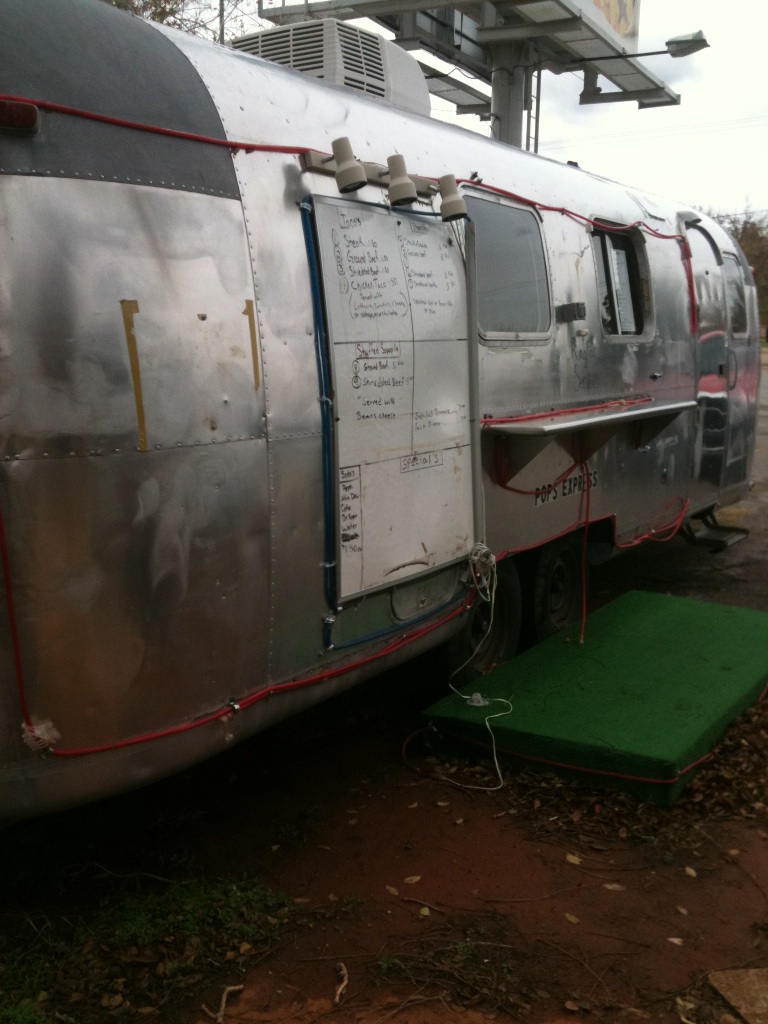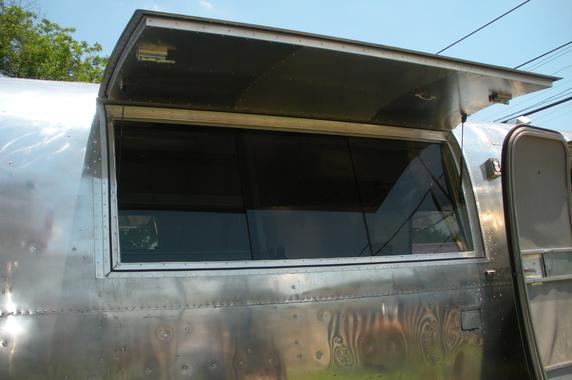 "Before" ,

still have that stainless steal counter, Can also make a Diamond

shape Aluminum step.

Concession Airstream opening made all out of the same aluminum they used, light and sturdy built like an Airstream! Right here in Austin TX!